3rd Trimester 6 Week Strength Program
You are SO CLOSE to becoming a mom! This is the most important time to keep moving. Slow and steady wins the race, woman. I created this program with a variety of tips and substitutions because I know that every body, every pregnancy is different. And you're going to feel different day to day!
This program is a perfect in-home training plan or something to supplement days in your gym programming. Designed for women who are familiar with lifting weights.
This comprehensive program includes:
Colleen's tested methodology for optimizing success
Instructions on how to read programming
Equipment – minimal needed!
How to read Tempo
Trouble shooting pain
Movement Substitutions
18 days of workouts!!
Access to join our PRIVATE Facebook community of strong women
Discount code for the 4th trimester (3-6wk PP) program!
I also highly recommend purchasing:
Julie Wiebe's Pelvic Floor Piston at any time in your motherhood journey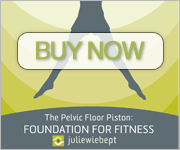 Dr. Sheri's Mom Body Rehab for immediate post-birth recovery that overlays beautifully with my 4th trimester program