4th Trimester 6 Week Strength Program
YOU BIRTHED A HUMAN! You're fantastic! Now's the time to slow down, heal, cherish, breathe. I created this program to give a framework of what's appropriate at this time in your motherhood movement adventure. Complete with a variety of tips and substitutions because I know that every body, every pregnancy is different. And you're going to feel different day to day!
This program is a perfect in-home training plan or something to supplement days in your gym programming. Designed for women who are familiar with lifting weights.
This comprehensive program includes:
Colleen's tested methodology for optimizing success
Instructions on how to read programming
Equipment – minimal needed!
How to read Tempo
Trouble shooting pain
Movement Substitutions
18 days of workouts!!
Access to join our PRIVATE Facebook community of strong women
Discount code for the 12+ week PP program!
I also highly recommend purchasing:
Julie Wiebe's Pelvic Floor Piston at any time in your motherhood journey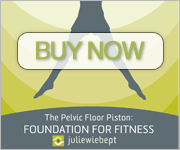 Dr. Sheri's Mom Body Rehab for immediate post-birth recovery that overlays beautifully with my 4th trimester program